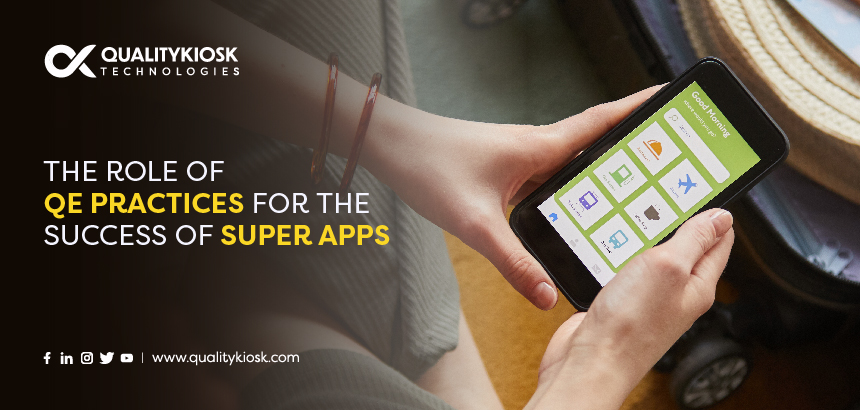 It all began with a small gaming application. Its purpose was to keep users engaged with their mobile handsets even when they're not calling anyone. The manufacturer was Nokia, and the game was that of a snake chasing its prey. The year was 1998. Decades later, the mobile app landscape has such an unimaginable and complicated transformation. Most of the apps today address one need of the customer – be it simple functionalities like messaging or booking your commute or ordering and paying for food.
But now there are applications that merge a varied range of functionalities, features, and services on a single platform. Such apps are called Super Apps.
In this article, we will learn what super apps are, the reason behind their rise, and how businesses can offer outstanding customer experience and enhanced value with a super app.
What and Why of Super Apps
Although super apps have been around for a long time, it was in 2010 when Blackberry founder Mike Lazaridis proposed its now famous definition. It goes something like this – 'A super app is a closed ecosystem of many apps that people would use every day because they offer such a seamless, integrated, contextualized, and efficient experience.'
In essence, a super app is a gateway to an infrastructure consisting of a variety of digital products and services. It is a standout concept of bundling a set of services, turning a single app into a marketplace of offerings. Several Asian brands are emerging as market leaders in this business and operational model. Alipay, WeChat, Grab, Gojek, and Tata Neu are some of the brands that witnessed success with this multi-purpose app model.
Apart from Asia, Africa and Latin America are in the super apps race and have started enjoying success. The US market is ripe for super apps and has a huge potential to build the first $10 trillion company, according to Scott Galloway, Marketing Professor at NYU, and author and media host.
Need for Super Apps
Super apps might have been borne out of a business idea to maximize value and exposure for multiple products from the existing user base. But its wide customer acceptance is primarily due to the ease of use, multi-platform integrations, aggregate services, and above all, the ease of being able to accomplish work on a single app without the hassle of remembering multiple passwords.
Customers are being bombarded with too many apps
Today the app landscape is more crowded than the population in metropolitan cities and that's an understatement. There are multiple alternatives for any given app, not just copycats. On average, an individual will quite easily have anywhere between 40 to 50 apps on their mobile, including multiple shopping apps and food delivery alternatives. But this comes at a cost. The challenges with having multiple apps include:
Memory issues
Apps are usually heavy-weighted owing to their features for a better customer experience. But this leads to storage issues since devices come with limited capacity. Further, purchasing cloud space is usually an expensive undertaking.
Device performance
The more apps you use, the more storage space you claim. This directly affects the overall performance of your device causing lags, app freezes, and overheating.
App fatigue
Browsing through and between apps doesn't just burn your device's power, but also drains your mental stamina. Also, in the long term, users will tend to give up app hopping and settle for the ones that provide added value.
Data privacy
The first thing you must do to use any app is to share your personal details. Sharing your personal data is always risky. Now imagine you doing that with over 30 different applications. How safe is your data exactly?
Now let's look at how super apps solve these challenges for your customers.
"The wide customer acceptance of super apps is primarily due to their ease of use, multi-platform integrations, and aggregate services—all from a single app without the hassle of remembering multiple passwords."
Super Apps Coming to the Rescue
Super apps transcend industries. Although we majorly witnessed apps that started as instant messengers and delivery services to launch other business lines, there have been exceptions. The other trend we often see with super apps is a range of basic banking, savings, and investment products for their customers. Tata Neu, for example, is an innovative and powerful platform that houses different business wings of the Tata Group. Users can purchase lifestyle products and gadgets, order groceries, medicines, and food, make investments, watch movies, and book flight tickets and hotel rooms.
Building a successful super app depends on having a strong and highly competitive niche. One can, nevertheless, argue that having strong technology expertise can empower enterprises to build an ecosystem that can automate service creation and value delivery. In any case, a super app should ideally cover a significant portion of your user's daily needs which will trigger boosted app visits. As industries are evolving, meeting the needs of digital customers and keeping their attention requires seamless less performance, interface, UI/UX become all the more critical. This calls for thorough testing, focused exclusively on the quality of the product, companies such as QualityKiosk will come into play, to meet the GTM with their RPA/IPA Automation with quality & efficiency.
Why Should Businesses Invest in Super Apps?
Multiple revenue sources: Businesses can leverage existing reach to start and expand new revenue lines at almost zero customer acquisition cost.
Diversified audience: Depending on the range of services you offer, you can gain a variety of audience bases across age, demographic, and lifestyle.
Customer lifetime value: With multiple touchpoints to keep your user engaged at different junctures of the day, you can enhance the retention rate and lifetime value.
Enhanced data privacy: By eliminating third-party APIs, you can ensure better data privacy for your customers by keeping sensitive information in a closed ecosystem.
Reduced costs: As you run all your business operations from one single app, you save considerable cost, time, and resources in developing separate apps and branding them individually.
How Do We Ensure that CX is Uninterrupted?
Super app adoption promises a great value upside. But to convince users to part from their favorite single apps to a super app means a flawless platform built on strong development and aggressive/ adaptive QE practices. The customer experience (CX) is turning out to be a tiebreaker for apps as users tend to abandon a brand after a single bad experience. Super apps, on the other hand, have a lot riding on their success.
Super apps must be evaluated for their system performance, software capabilities, functionalities, and user journeys to ensure seamless integration and interaction with third-party businesses. Using Hyperautomation, RPA, Intelligent Process Automation (IPA), and synthetic monitoring services with a shift right approach can make the user experience smooth and result in increased retention and value to end users bring more value to the end user.
The top testing challenges that you will face are given below:
Interaction between different services
When users move between the different service channels, the opening speed and screen transition must be exceptional without lags or crashes. You can perform a slew of tests to ensure smooth interaction such as low-speed internet testing, low battery testing, and regression testing.
Common components used across super apps
It is a common practice to use common pages or components when building an app. For example, you might use a common orders page that will list everything a user has picked from different channels.
Data management between services
User login IDs, delivery addresses, and other such details will be common through the app. However, users might use one address for one service and another on a different channel. Therefore, efficient access to shared data sources across the app is crucial.
Security consistency across the super app
Security testing becomes complicated when you are dealing with multiple user journeys and complex functionalities. Ensuring secure checkpoints to authenticate the user – especially for financial services – becomes a key aspect of seamless customer experiences.
Super Apps Key Constructs
For all the business benefits it offers, building a super app is quite complicated. It requires a greater level of technological investment, resources, and strategy. You will need a platform that is not just capable of handling such complex operations, but also that supports smooth integration of services built on different technologies. Something like building mini apps within the mobile application. For example, Tata Neu super app has seamlessly integrated Croma retail app on its platform though both the apps are built on different technologies.
Further, super apps will require you to create capabilities enabling third parties to build their service ecosystem that is secure, optimized, and reliable. The interface must feel as natural as using the master app regardless of differences in services being accessed. The usage frequency, request load, user journey, and functional features form crucial aspects while building a super app.
Conclusion
Super apps are the next big bet that enterprises are inclined towards. Either by coalescing their existing business portfolio or through partnerships, some of the big names intend to claim early success in the digital realm. But the one critical aspect of a successful super app is quality testing to ensure that all the different and distributed services form a single platform.
There are other aspects that are required for an efficient CX, and QualityKiosk can help. Our testing capabilities ensure total visibility into your user journeys and platform performance services so that you can offer uninterrupted and high-quality CX. Further, you can accelerate your product and feature releases by reducing time spent on critical operations and assigning your resources to more important business tasks.
To continue the discussion and learn more about our services and solutions, connect with the author at letsconnect@qualityKiosk.com.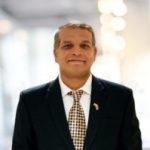 Praveen Puram, AVP, Cloud & Digital QA Delivery at QualityKiosk Technologies, is an industry-savvy IT professional with more than 21+ years of experience in building QA/QE teams, formulating strategies, planning, designing, implementing, and managing Quality Engineering engagements, working with globally distributed teams. At QualityKiosk, he leads the North American BU.