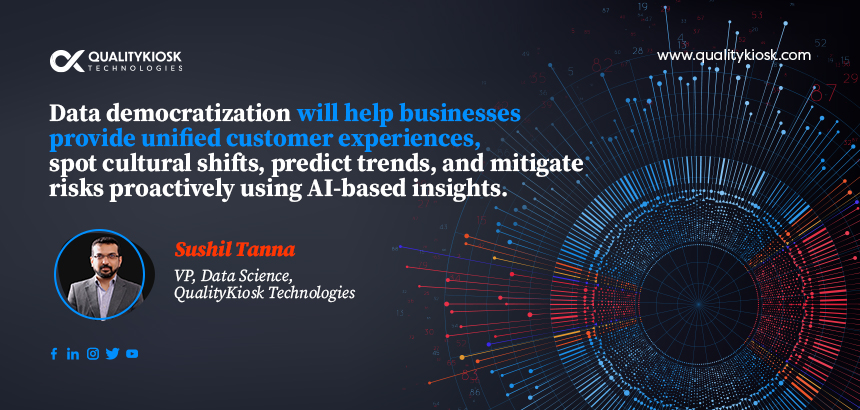 Data is the new oil.
Although this has been a common – and overused – adage of proponents of data management, it has never been more accurate, precisely for two reasons. It will power the information age we are currently in, and it is hard to imagine how effective usage of data can transform everything around us today.
The rate at which the data is being produced by digital businesses, capturing every little detail about customers, is staggering. The world has generated 40 zettabytes or 40 billion terabytes of data as of 2020. We are creating data at an overwhelming rate of 2.5 quintillion bytes daily. Although we can use these outrageous volumes of data to offer exceptional customer experiences, many challenges plague this gold mine. But the one key challenge I would like to discuss today is – the lack of data democracy.
Before we discuss how we can leverage data to improve customer satisfaction, let's briefly understand what data democratization is and how it helps businesses maximize the value of data.
What is data democratization?
Data democratization is sharing relevant data with everyone involved in delivering simplified user journeys and improved customer experiences. Its purpose is to enable everyone to access user data so they can make data-driven decisions to transform customer engagement. Data democratization calls for a cultural shift, where data is at the heart of everything we do.
Organizations have realized the impact data has on their business strategy and are keen to invest in the right AI/ML technology to upgrade their data approach.
We all remember the infamous Facebook scandal, where it disclosed personal details of its platform users to a third-party company without the owners' consent. It is a classic cause-and-effect use case of organizations collecting and using customer data without a proper framework. Data democratization calls for a legal or global standard on accessing, using, and leveraging consumer data responsibly and in good faith to benefit customers as the end goal.
Data democratization simply means free access to relevant data without compromising data security. Or as Bernard Marr, business author, keynote speaker, and Big Data industry leader, puts it, "Data democratization means that everybody has access to data, and there are no gatekeepers that create a bottleneck at the gateway to the data. The goal is to have anybody use data at any time to make decisions with no barriers to access or understanding."
Why data democratization is crucial for business success
But is data democratization a new concept? No. It has been around in different and fragmented versions. What is common between cab services and food delivery apps – Ola, Uber, Zomato, Swiggy, and Dunzo? They all use Google Maps to deliver their services, making our lives convenient. Google built an ecosystem of accurate and reliable satellite imagery data, aerial photography, street maps, street views, real-time traffic conditions, and route planning. It not just made mapping simple but built the foundation for a hyperlocal landscape and shared economy. This data sharing is data democratization, although monetized.
Data democratization's true drivers for success are the right policies, procedures, and security regulations. The open banking regulatory frameworks and Open Network for Digital Commerce (ONDC) are ideal examples of data democratization to build a customer-centric ecosystem in any industry in India.
Data democratization in the banking sector
Although introduced as a methodology to boost market innovation and competition in the banking and financial industry, Open banking has initiated a new wave of digital experiences. Open banking regulations demand that major banking institutes release all the customer data it holds to third-party providers through a standardized and secure channel. Banks have monopolized authority over data, including transaction history, bill payments, and mortgage records.
Launching this framework that gives non-banking agencies access to such precious data enhances customer satisfaction through mature servicing, personalized experiences, and niche products. With an increased customer-centric approach, open banking will enable financial integration with value-added services, transforming the bank-customer dynamic completely.
Data democratization-based open banking will introduce several new services and offerings. But the three key and immediate trends are:
Single window banking operations
Instead of going to different banking apps to manage your accounts, you can have a one-platform functionality to take care of all your accounts, transactions, and other financial tasks.
Creditworthiness or loan decisioning
Open banking can eliminate the lengthy and complex paperwork checks for creditworthiness. Banks can get access to all your credit data digitally and pace up their loan decision-making engine.
Frictionless payment system
In India, we already have the Unified Payments Interface (UPI), which enables real-time account-to-account fund transfer, eliminating third-party gateways. It allows smooth transactions to pay taxes and make private and micropayments.
Data democratization in eCommerce & Delivery
After democratizing the payments segment, the Indian government has promised to implement the ONDC initiative to break the glass-walled operations of eCommerce players. The primary goal of the ONDC is to level the playing field by bringing all the stakeholders into the eCommerce business. Customers, e-retailers, delivery agencies, and payment service providers will have equal visibility into customer information.
ONDC is expected to revolutionize the customer experience in the commercial sector through wider merchant accessibility, competitive pricing, and faster delivery.
To give you a simple use case, imagine you want to purchase a laptop bag online. You might go to Amazon, Flipkart, or any other e-tailer, browse through different brands, select the right product with the best pricing, and make the payment, plus the non-negotiable delivery charges. In this scenario, businesses have designed the user journey, where they dictate your pricing, product variety, visibility, and the delivery options.
With ONDC, when you search for laptop bags, you get multiple options from retailers listed on the open customer data platform. This platform allows you to compare the price, select the product you like, and pick the logistics provider to deliver your bag. This means if you buy a product from your local retailer, you can choose a delivery service of your preference to fetch the package, without a waiting period.
A significant aspect of ONDC is the free access to the non-sensitive data that the platform generates. Businesses can use this data to realign their strategy while customers get the best end-to-end digital experience.
Game-changing aspects of data democratization
Data democratization will enable brands to build a unified customer experience platform with access to rich AI-based insights. It will help businesses spot cultural shifts, predict trends, and mitigate risks proactively.
With access to democratized data, you can monitor, measure, and analyze the performance of your competitors. These contextual insights help you manage goals, realign strategy, and realize opportunities. You can leverage the data to be the first mover in a niche space that none of your contemporaries have identified.
But to derive the maximum value from a democratized approach, data must be connected, contextual, value-adding, and sustainable. Even after initiating the accessibility, businesses must be capable of analyzing the data thematically and understanding customer interactions with the brands to detect usage patterns.
With consumers shifting towards digital experiences that provide greater convenience and ease of use, businesses today rely heavily on customer data to provide real-time and personalized services. Data democratization takes the data-driven decision-making approach to the next level. It arms organizations with an absolute view into consumer behavior, which can revolutionize their business growth.
QualityKiosk Technologies, through its AI-driven, automated Customer Experience solution, AnaBot, ensures the user journeys are error-free and seamless across APIs and platforms, providing businesses an edge over the competitors.
To continue the discussion and learn more about our services and solutions, connect with the author at letsconnect@qualityKiosk.com. 
Author:
Sushil Tanna, VP, Data Science, QualityKiosk Technologies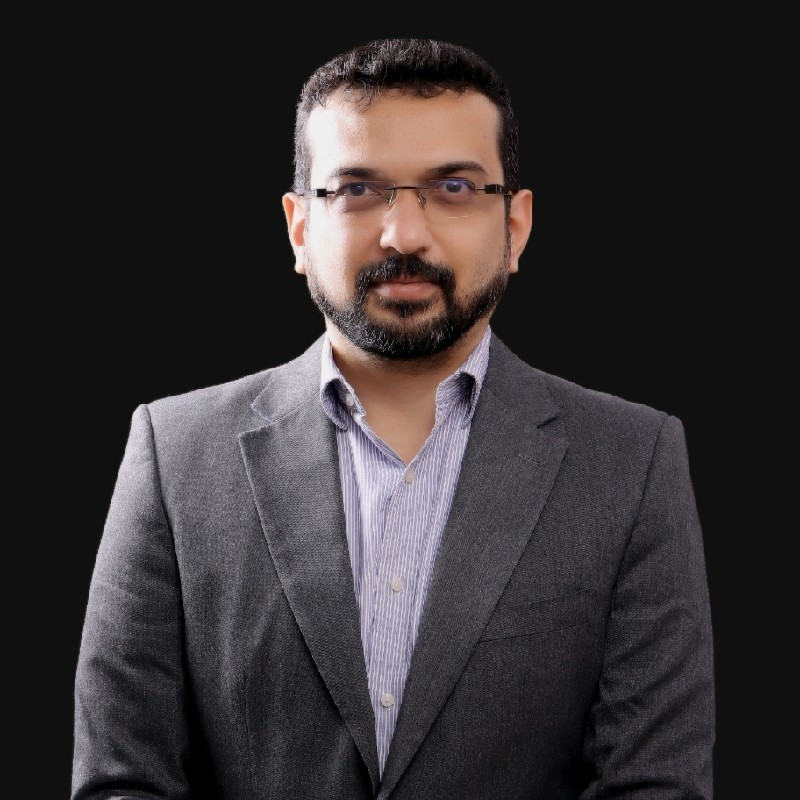 Sushil Tanna is the Vice President of the Data Science practice at QualityKiosk Technologies, where he leads R&D, strategic accounts, and engineering initiatives. He has over 18+ years of experience in IT and application data management (ADM) optimizations. Sushil has conceptualized, designed, and headed the team that developed AnaBot, an in-house analytics platform. He has worn multiple hats in the past as Head of Presales & Consulting, R&D – Performance Engineering, Development Lead, and QA Lead.