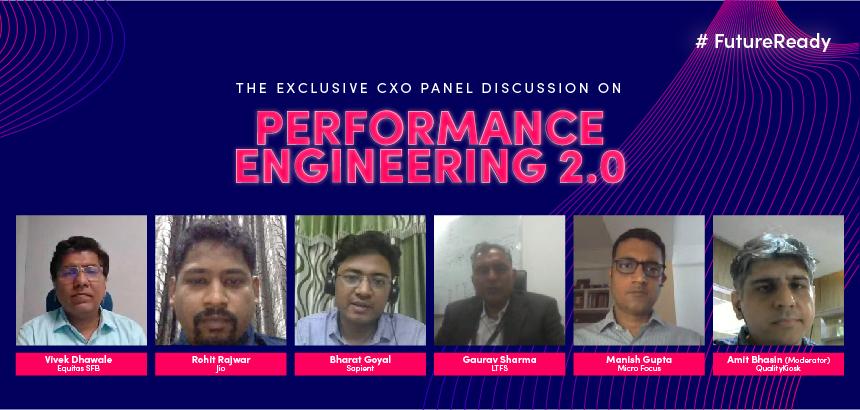 The rapid transformation has put the spotlight on application performance as a key criterion for digital success – an enabler for superior user experience and business resilience.
QualityKiosk, in association with Micro Focus, organized a virtual CXO panel discussion, where business and technology leaders from companies shared their thoughts on:
•Technology trends and managing their impact on digital performance.
•How Enterprises are managing Performance on Digital Platforms including Cloud-OPs.
•Use Cases on 'how to incorporate Performance Engineering in the agile delivery model.'
•The role of data and analytics in optimizing application performance.
The Roundtable was conducted on 22nd April 2021 from 4:00 PM – 5:15 PM and was chaired by our esteemed panelists:
•Mr. Vivek Dhavale – Deputy CTO, Equitas SFB
•Mr. Rohit Rajwar – Head – Performance CoE, Jio
•Mr. Gaurav Sharma – CTO, LTFS
•Mr. Bharat Goyal – Performance Architect, Sapient
•Mr. Manish Gupta – Business Consulting Lead, Micro Focus
•Mr. Amit Bhasin – EVP, QualityKiosk Technologies