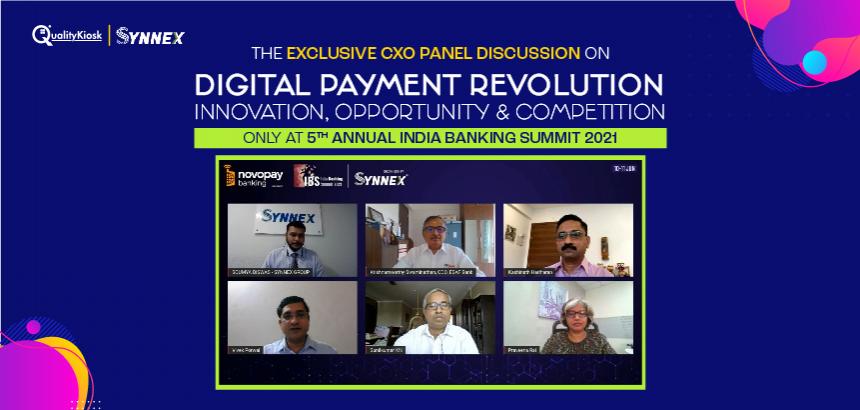 QualityKiosk Technologies conducted a CXO Roundtable on the topic Digital Payment Revolution – Innovation, Opportunity & Innovation at the 5th Annual India Banking Summit 2021.

The insightful discussion was around how Digital Payments have seen skyrocketing growth in recent years – what have been the facilitators, what are the challenges, and how does the road ahead look.

The panel discussion was graced by the following CXOs:

1. Mr. Krishnamoorthy Swaminathan – CDO, ESAF Bank
2. Mr. Kashinath Hariharan – Head Transaction Banking Payments, ICICI Bank
3. Ms. Praveena Rai – COO, NPCI
4. Mr. Sunilkumar KN – CCO, Federal Bank
The discussion was moderated by Mr. Vivek Porwal – SVP Global Delivery Head Banking, QualityKiosk Technologies.
The event was attended by 1300+ people live.