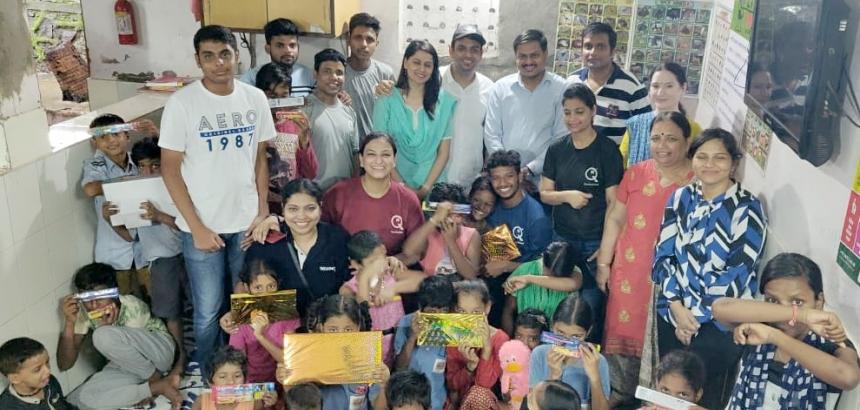 QualityKiosk Technologies Pvt. Ltd. Corporate Social Responsibility [CSR] team organized a Dental Camp & Awareness Drive on Saturday, 10th August. This camp was conducted by Dr. Tina Iyer at Suresh Kulkarni Chawl in Turbhe.
This is a Rehabilitation Center run by Prerna Foundation – a non-governmental organization committed towards combating prostitution, woman and child trafficking, by defending their dignity and providing a safe environment to support their education and health.
Kudos to all participants in this noble cause!