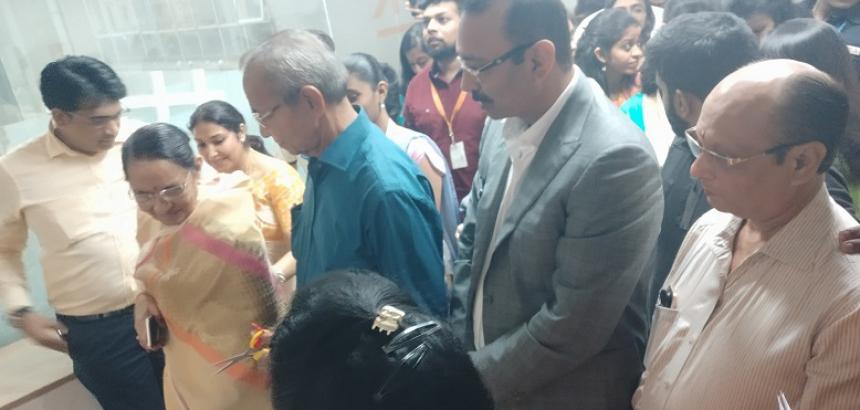 QualityKiosk Technologies Pvt. Ltd. inaugurated our QK University on the auspicious occasion of Janmashtami on 23rd August 2019.
This is to inculcate a sense of continuous learning among our employees and to help them be future-ready and exceed customer expectations.
The inauguration program began with a pooja ceremony, followed by a ribbon-cutting by Mr. Ramniwas Jhawar and Mrs. Sampat Jhawar. This was followed by a live band by enthusiastic QKites across various teams, and a sumptuous lunch in the office. All our employees were dressed in traditional attire for this special occasion.
This was truly a team effort and involved planning and coordination between all teams.