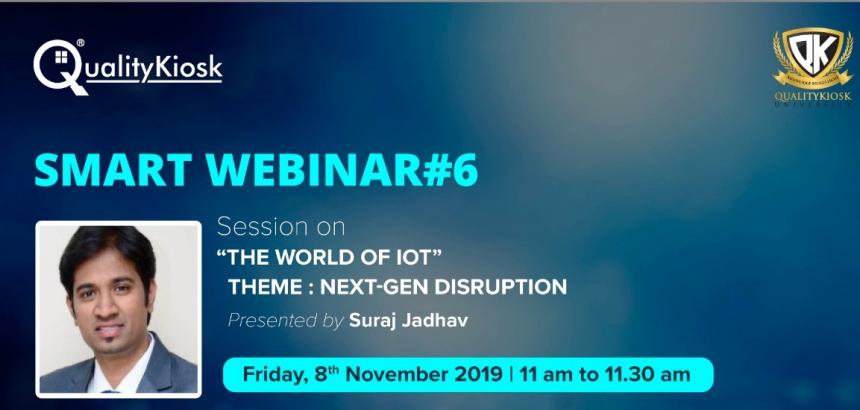 QualityKiosk conducted Smart Webinar on 8th November 2019 on the topic, "The World of IoT: Next-gen Disruption" by Suraj Jadhav [Delivery Head – Emerging Verticals] and Siddharth Nikhra [Head of Sales – Emerging Verticals].
This was followed by a round of brainstorming and Q&A sessions by the audience on the Internet of Things and how would it impact our future.
Thanks to our speakers as well as participants for their sustained interest in learning new things that will help the company in its quest to fulfill customer expectations.