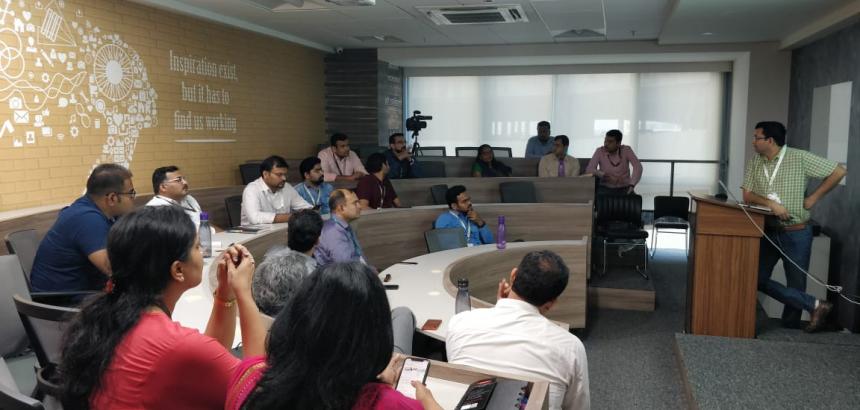 We recently conducted a speaking session, "guruSPEAKS" by Umesh Gundecha, from Standard Chartered Bank in Singapore.
Unmesh is the Author of "Selenium Testing Tools Cookbook" & "Learning Selenium WebDriver with Python" published by PacktPub. Technical Reviewer of "Appium Recipes" & "Ruby Recipes" from Apress. He has hands-on experience in building & testing complex Web & Mobile, CLI, APIs, and Microservices. Designed & built sustainable and repeatable test automation solutions and frameworks with best of breed open source and commercial tools. Likewise, he is also experienced in Robotic Process Automation for automating business processes with a mix of desktop technologies and API interfaces.

Unmesh is highly instrumental in hiring and developing QA teams and specialists to build and nourish the right skill-set and mindset for software testing, especially test automation. He was honored as Test Automation Leader by TechBeacon in 2017.
Unmesh addressed our team and it was a real pleasure to hear his insights on how to develop IT and business strategies employing leading/cutting-edge technologies to increase productivity & efficiency.