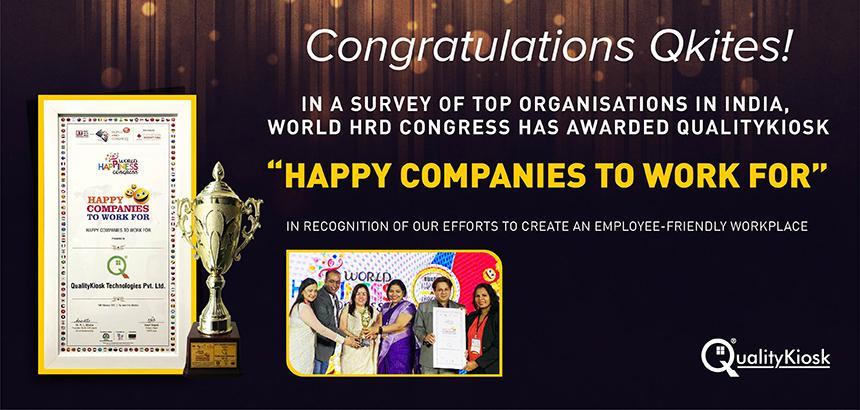 Congratulations QKites!
In a survey of top organizations across India, WORLD HRD Congress has awarded QualityKiosk "Happy Companies to Work for", in recognition of our efforts to create an employee-friendly workplace.
QualityKiosk was recognized for its sustained efforts to mesh HR strategy with the business, cultivate competencies to enable the organization to be future-ready, making work-life balance & employee well-being a priority, and for promoting a positive work environment.
Anupama Vaidya, Shilpa Pai, Veena DSilva, Mahesh Singh, and Sanjeev Chugh from our leadership team, received the award on behalf of Qualitykiosk.