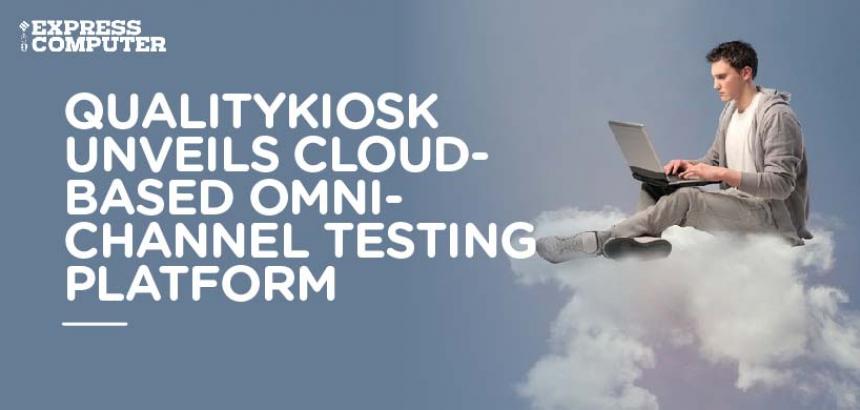 QualityKiosk Technologies, an independent Quality Assurance provider, has announced the launch of its omni-channel cloud-based testing platform and their expansion plans in the Middle East region.
QualityKiosk has setup a DSL – Data Science Lab to develop a Unified Intelligence Platform for Experience. The approach is different wherein one looks at improving hard metrics such as Customer On-boarding, Retention, Life time value (LTV), Acquisition cost, etc. while incorporating new data sets including dark data, social listening, etc.
The platform includes a Mobile testing cloud and setting up an experience NOC which enables clients to deploy applications with greater velocity, moving from corrective to predictive testing, thereby providing an enhanced customer experience across web, Android and iOS devices. The platform further helps DevOps including real world automated testing across a wide variety of devices, browsers, OS and networks. Critical points of a customer journey can be identified and addressed via post-release feedback loops.
The company already has 1600 + engineers with 150+ quality performance engineering professionals on the ground in the Middle East region and is looking to expand the team and its offerings to banks and enterprises. First Abu Dhabi Bank, Abu Dhabi Commercial Bank, Citibank, DBS, and Emirates NBD are some of QualityKiosk's esteemed clients in Dubai.
Maneesh Jhawar, Founder & CEO, QualityKiosk Technologies, said, "With technology disruptions happening across industries, the key to stay ahead in the game is to accelerate velocity in terms of reducing testing cycles, reducing product go-to-market times and staying ahead of the competition. The UAE remains a priority market for QualityKiosk and we continue to introduce latest innovations to help our customers achieve unprecedented Return on Experience (ROX)".
Amit Bhasin, EVP, Head Product Strategy and Marketing, QualityKiosk Technologies, added, "With an increased focus on automation in quality assurance the Data Science Lab enhances the ability of clients to deliver a flawless mobile experience using the suite of services from QualityKiosk encompassing Functional Assurance, Performance Testing and Customer Experience management".
Article first appeared in Express Computer