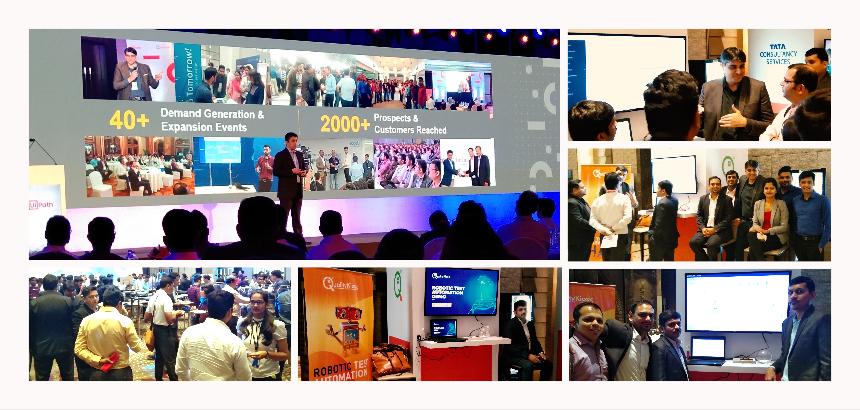 UiPath Together Summit was hosted by UiPath on 18th September at JW Marriott in Sahar, Mumbai to share insights on how 'Automation First' mindset is already pushing the boundaries of Indian economic growth. It gave a better understanding of the future of Robotic Process Automation and businesses worldwide, right from insightful keynotes and thought leadership by prominent speakers, to dedicated customer sessions and industry best practices.
QualityKiosk was invited to participate in this event as a key UiPath partner, with a dedicated presence in form of a kiosk in the networking zone. QualityKiosk DevOps Automation and RPA practice showcased their Robotic Test Automation Platform (RTA) to delegates attending this summit.
Additionally, our teams showcased to over 200 participants, our successful deployments on using the UiPath RPA bot delivered in an Intelligent Business Automation framework. Our Automation practice could network with key UiPath customers and industry leaders from across diverse industry sectors and share their thoughts on future course of industry vis-à-vis automation.