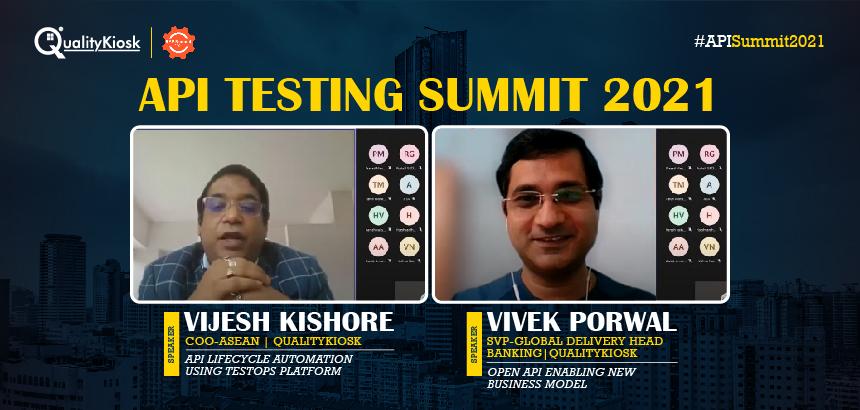 QualityKiosk participated at the Agile Testing Summit on 10th July 2021. The event was attended by an 1100+ live audience.

Veterans from QualityKiosk delivered two keynote sessions at the event:

Keynote Session 1 was taken up by Mr. Vijesh Kishore, COO ASEAN on API Lifecycle Automation Using TestOps Platform.
Keynote Session 2 was taken up by Mr. Vivek Porwal, SVP – Global Delivery Head on Open APIs Enabling New Business Model respectively.