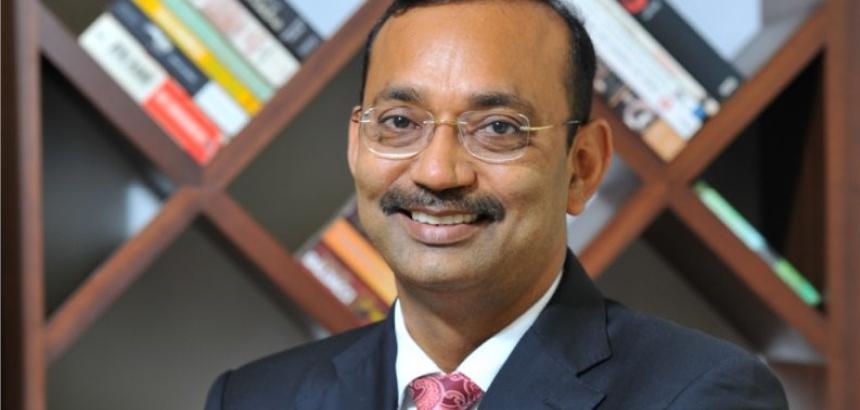 Maneesh Jhawar, Founder & CEO, QualityKiosk, started QualityKiosk Technologies in the year 2000, after sensing the need-gap in the software testing industry. His constant emphasis and personal commitment towards governance, best-in-class business practices and constant innovation is the foundation that has helped QualityKiosk establish superior credentials with clients consistently. In his career of 26 years, his customer centric attitude is based on the philosophy of treating customer's business challenges as his own which inspires each of his employees to work towards business outcomes for clients. Maneesh started his career with Procter and Gamble in 1990 where his achievements included setting up of a Toothpaste Manufacturing Facility for Exports in record time. Always obsessed with Quality he set up the TQM (Total Quality Management) practice at P&G's flagship manufacturing facility. He then founded his business Maneesh Pipes Private Limited, an EPC company for large water supply schemes and piping solutions for all industries. He is also an investor and on the Advisory Board of three companies in Mobility, Data Analytics and e-Commerce space. A B. Tech from IIT Kanpur, Maneesh has also completed a program on "Transforming Professional Services Companies" from Harvard Business School. Maneesh enjoys reading books and has a collection of 1000+ classics. He is the President of MPM Trust which runs one of the largest community centres in Navi Mumbai.

In an interaction with Shweta Papriwal, Editor, IIFL, Maneesh Jhawar, Founder & CEO, QualityKiosk, said, "QualityKiosk is uniquely positioned in every phase of the application ecosystem lifecycle, right from an application's conceptualization phase to go-live to end-of-life.."

Kindly brief us about your business and segments.
QualityKiosk's is into digital assurance and quality engineering solutions including functional assurance, performance assurance & engineering, test automation and real-time user experience management & monitoring and robotic process automation. Our unique SaaS platform deploys services across the quality assurance lifecycle on a 24×7 basis to deliver a delightful end user experience for enterprises. The company offers unparalleled quality engineering across the life span of an application from pre to post production. Our Mobile 1 – M1 cloud device lab helps organizations guarantee the functional & performance quality of applications and continuously monitor them from an end-user's standpoint. We simulate and monitor customer journeys on real mobile devices.

We are the only synthetic monitoring platform in the world that can navigate complex customer journeys including CAPTCHA, Mobile OTP and 2-Factor authentication.

We have over 200+ clients across verticals like banking, financial services, insurance, retail, e-commerce, government, automotive and telecom that are spread across 20 markets.

How does real user experience simulation work?
We understand the critical paths that are frequently navigated by end-users. For example on a banks application it could be a bill payment or a fund transfer. Our intelligent robot is then configured to mimic this journey continuously. Our promise to clients is 'Be the first to know' in case of availability or performance issues.

How do your clients get to know the performance of their business?
Our unique synthetic monitoring platform, CXGuardian-Customer Experience Guardian, is a Continuous Robotic Monitoring platform that gives real time visibility into Server, API, switches (Banking), mobile and web application availability and performance.

Clients get a notification on the CXguardian app, and by email, SMS and phone call as well.

How are you placed vis-a-vis peers? Do you face competition in the segments that you operate?
QualityKiosk is uniquely positioned in every phase of the application ecosystem lifecycle, right from an application's conceptualization phase to go-live to end-of-life. Given our multiple competency areas, we face competition from large as well as small companies in the IT segment.

How does historical event tracking work? Brief us about your geographical presence and expansion plans if any?
We are mainly focused on markets in Asia Pacific, Japan and Middle East with limited presence in USA and Europe at the moment.

We plan to organically grow 5X in the next 5 years. To achieve this growth, our focus is three-fold – People, Process, and Platform.

Your clients are from which business segments?
Our clients are from diverse sectors of Banking, Financial services, Insurance, Automotive, Telecom, and E-commerce. Some of our clients include IDFC Bank, TATA AIG, Manulife, Tata Motors, Bharati-AXA, South Indian Bank among others. We count more than 50 of the Fortune 100 of India and 18 of the Fortune 500 companies across the globe as clients.

How much is your employee base, do you expect further additions?
We started with a few core members operating out of a small office and have today grown to 1500+ quality assurance experts spread across 20+ countries in APJ, EMEA, and Indian-Subcontinent.