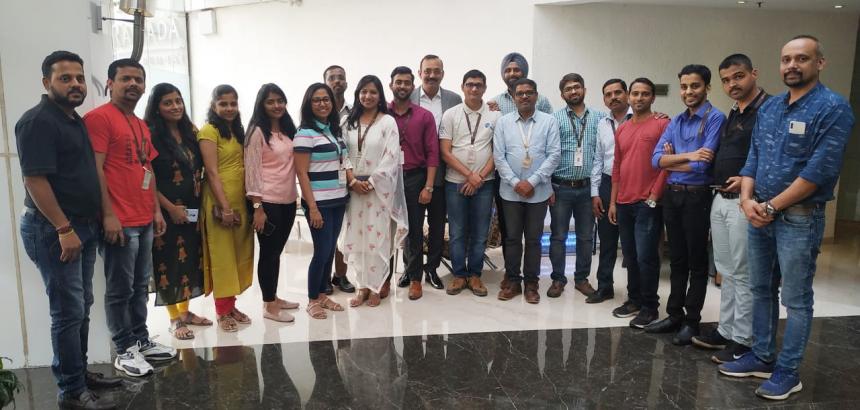 QualityKiosk has recently started a new initiative wherein employees from diverse teams across junior and mid-level management get to interact with our leadership. This helps us understand and appreciate the challenges, concerns as well as aspirations of our junior employees.
We recently had a lunch event planned with our CEO Maneesh Jhawar, where members of the Finance team could interact with him over lunch, and discuss topics of mutual interest.
This is just one of our multiple initiatives planned to foster a culture of transparency and openness that is so critical to success of corporate enterprises in recent times.