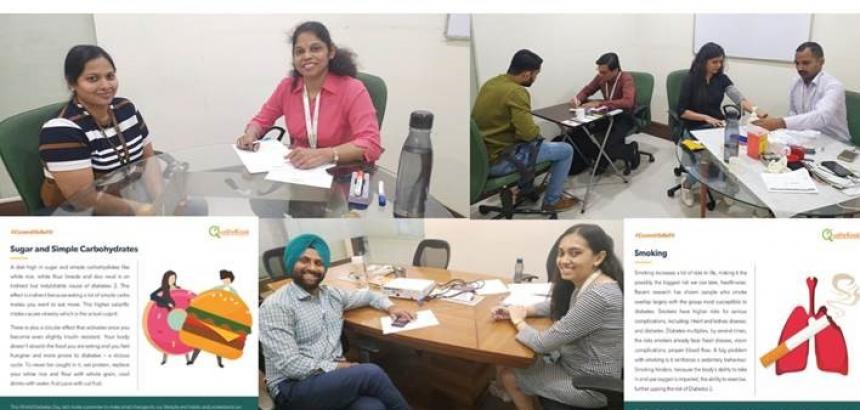 QualityKiosk celebrated World Diabetes Week on 23rd November 2019.
As part of our Diabetes awareness drive, we have specialists from our Wellness Partner – RoundGlass Reach visit our office and our employees consulted with them on how to control their sugar levels and heart-rate/ blood pressure, reduce stress, and maintain an optimum BMI. All of this involved both medications, as well as maintaining a lifestyle with the correct combination of eating habits and exercise.
Look forward to more such initiatives in office, since we ardently believe that a healthy and happy employee is more productive!