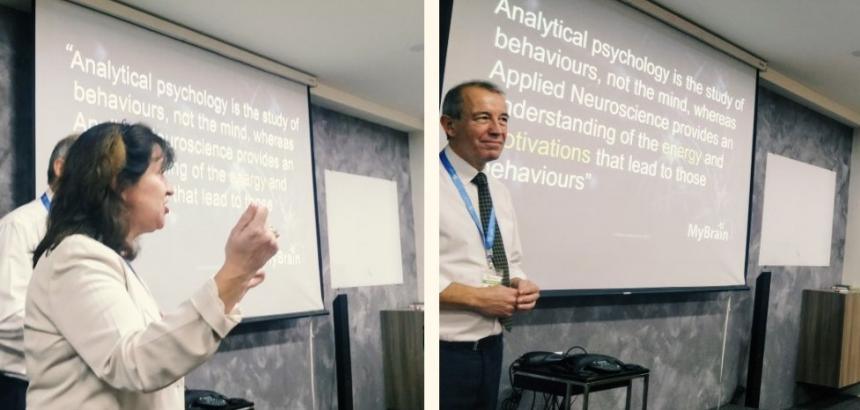 At QualityKiosk, we had the privilege to listen to Alistair Schofield and Gill McKay, the founders of MyBrainInternational and creators of MiND, the world's only neurometric profiling tool.
In an interactive session "Leveraging Neuroscience for Leadership", Alistair and Gill demystified the world of neuroscience and provided deep insights into its applied behavioural science applications across the corporate world.
The participants were engaged in an intriguing world of our Brain and its influence on our "Being" as a person or even a professional. Thus, it was an interesting revelation to many attendees, to go from an observed behavioural approach to a neuroscience-based approach to analyse and better understand behaviour patterns around us.
Our CHRO, Anupama Vaidya, who also extensively works and applies a neuroscience-based approach in her transformational interventions, facilitated an insightful panel discussion that followed the formal talk. This provided the perspectives into breakthroughs in neuroscience that are enabling and equipping companies to deal with change management at all levels – individual, team, functional, organizational, as well as the business environment at large.