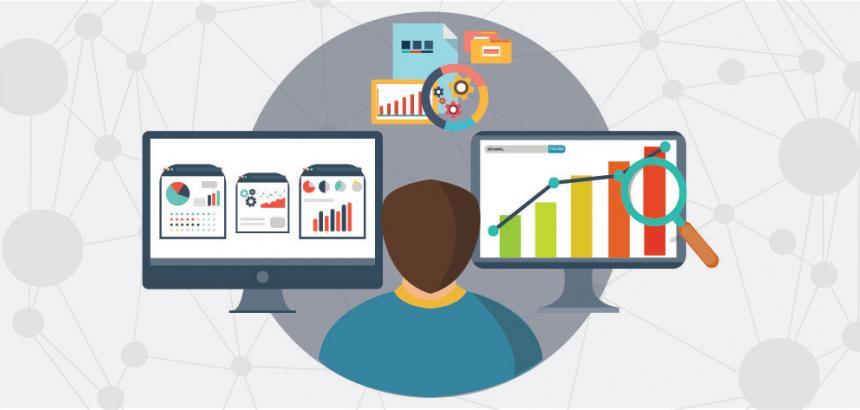 Surprisingly, 81% of the brands have a holistic overview of their customers, but only 37% of customers feel that their favorite brand understands them.
That's the experience gap you need to close by augmenting your analytics efforts to enhance the customer journey. For marketers who are not ready to come out of their shells, it's time to move past their fear and confront the digital disruption with open arms.
But, before moving forward what is customer journey analytics?
Customer journey analytics is tracking the different channels a customer use to interact with an enterprise. It basically combines everything from the point a customer associates with your brand. Today, it has become imperative for marketers to focus on journey analytics to get access to real-time data, which will offer a personalized experience. The insights from the analytics will help you provide instant gratification to the online customer and will sharpen your business goal.
According to a report by Gartner, in the coming 3 years, 60% of digital commerce analytics will be spent on customer journey analytics.
The scope is immense, you only need to get started.
Here are five ways customer analytics is proving crucial for your online marketplace.
Accelerates Interaction
With customer journey analytics, you can reduce customer complaints by 20%. In a digital marketplace, the success of a business equates with speed. Today, customers expect super-personalized messages and prefer real-time interaction with the brands. And, lack of such an experience creates a blind spot and the lifetime value of the customer comes down to zero. When customers are hard to influence and confounding to predict, journey analytics will promise to do for marketing, what attribution does for media.
Enhances Competition
One customer might prefer emails as a means of communication while the other prefers Facebook. How will you reach out to recipients through a channel of their preference? It also ensures uplifting the conversion rate. With customer journey analytics, marketers can increase their customer conversion by 20%. The analytics unearths crucial information such as lifestyle, the preferred method of communication, taste, purchase pattern, and behaviour, which is used as a foundation for campaigns.
Estimates future behavior
A deadly combination of journey analytics, mapping, behavioural analyses creates a holistic picture of the customer journey. This helps a business to identify the current customer cycle and predict future behavior as well. It prefects the customer journey with your brand. Journey analytics is not just restricted to just providing information about what is working and what isn't, but it defines the best practices to enhance the customer journey at each digital touchpoint.
Increasing pace of real-time valuable insights
According to research, 95% of businesses are incapable of making sense of customer data and literally struggle to gain real-time customer insights. Journey analytics empowers the brands to amalgamate the previous journeys and purchase information with current data in real-time. When all the information is under a single window, it will definitely increase the speed of piquing the interest of the customers.
Super-Personalization
One tough challenge marketers face is finding the right opportunity for upselling and cross-sell – both leave a lasting impact on the business. Using analytics, the opportunity to send targeted and personalized messages increases. According to a survey, customers whole-heartedly welcome price-matching and cross-sell emails. With data-driven marketing insights obtained from big analytics, marketers can easily urge customers to become loyal customers.
When only one in five marketers are able to react to a customer during real-time interaction, journey analytics and customer experience monitoring become imperative for the success of the business. Initially, digital disruption will seem messy and unpredictable, but it's extremely motivating and completely inescapable. Use your customer journey analytics to drive value and enhance the customer experience.