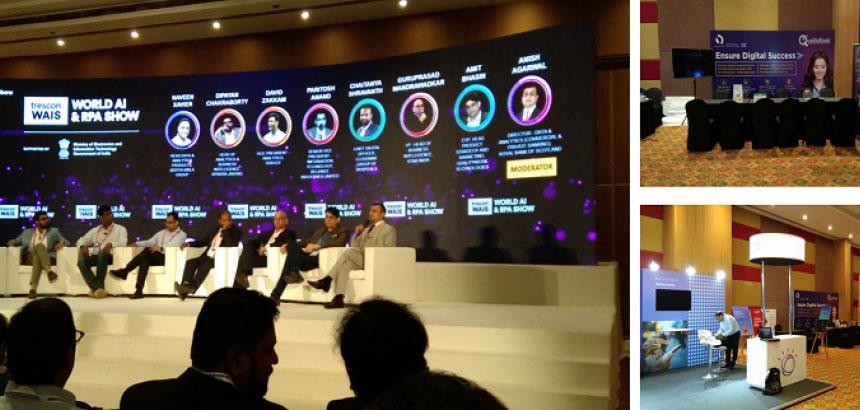 World AI Show was organized by Trescon in Mumbai, to connect top AI experts,data scientists, technology leaders and global AI innovators to discuss the impact of AI on commercial applications and the revolutionary ways it can transform businesses.
QualityKiosk in partnership with AppDynamics was invited to participate in World AI & RPA Show. Amit Bhasin [EVP, Product & Marketing, QualityKiosk] participated in a panel discussion,"How AI will Enable Enterprises to Reimagine Customer Experience? ", where panellists included leaders from organizations such as Star India, Royal Bank of Scotland, Swiggy, and Aditya Birla Group.
We also had an exhibit booth in networking zone where our AI practice could interact with delegates and industry leaders, to share insights on latest trends in Artificial Intelligence and how QualityKiosk is leveraging them to enhance their Customer Experience.