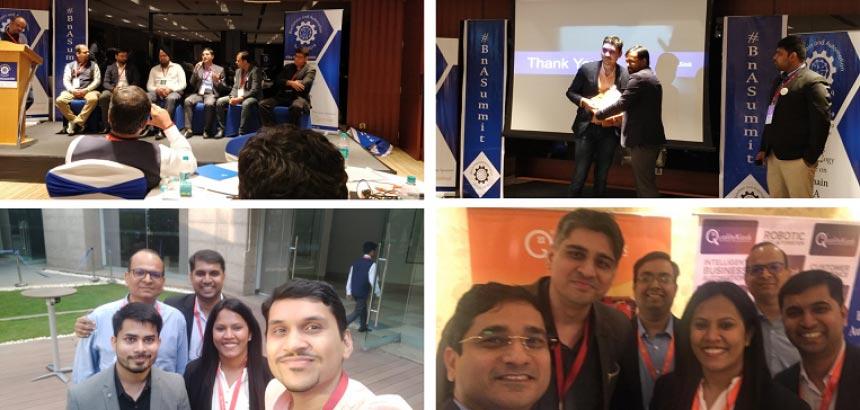 The Agile Testing Alliance organized the Blockchain & Automation Summit [B & A Summit] on 22nd November 2019, in Bengaluru, India to bring on a common platform, experts from two biggest driving forces for disruption in the time to come – Blockchain and Robotic Process Automation, for sharing their experience and thoughts with interesting panel discussions, to address some of the common queries and concerns facing the industry.
QualityKiosk in partnership with hashtag#AgileTestingAlliance participated in the Blockchain & Automation (RPA) Summit 2019, on Friday 22nd November, at The Hilton in Bangalore.
Amit Bhasin [EVP – Digital Platforms, QualityKiosk] conducted keynote session, sharing latest insights on Blockchain, Automation, and Digital Transformation.
Mehul Haria [Sr. Consultant, QualityKiosk], and Uttam Aaseri [Module Lead, QualityKiosk], conducted a "Live Automation Workshop", along with Tejus Venkatesh [Chief Evangelist – India & APAC, UiPath].
Vivek Porwal [SVP, QualityKiosk] participated in a panel discussion,"Blockchain & RPA – Cutting-edge technologies' relation with digital transformation and impact on IT Service professionals".
QualityKiosk team had a 360o interaction with all delegates and speakers, with insights on how we leverage these technologies to implement digital transformation in enterprises.