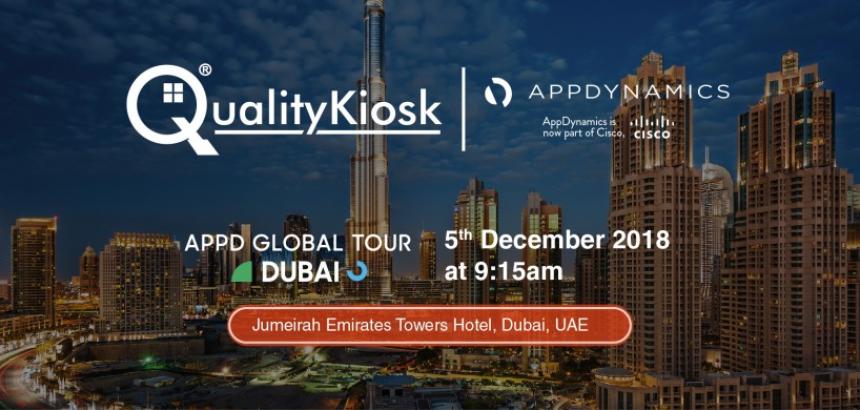 QualityKiosk was a part of AppDynamics Dubai 2018 event in December.
We are operating in an era of software and technology innovation, facing unprecedented change and unlimited potential. Our future will be defined by a new breed of IT professional – by men and women who challenge the norm, who strive to break barriers, and who use data and insight to solve problems and unlock opportunity. In 2018, AppDynamics took their world-class event experience on the road, and were in Dubai on 5th December to bring together Agents of Transformation in this region.
QualityKiosk team participated in this event to share insights with AppD customers who wish to drive transformation in their industries. Our product experts helped customers address their challenges, by understanding their vision and roadmap, and helping them re-imagine new business possibilities with AppDynamics.