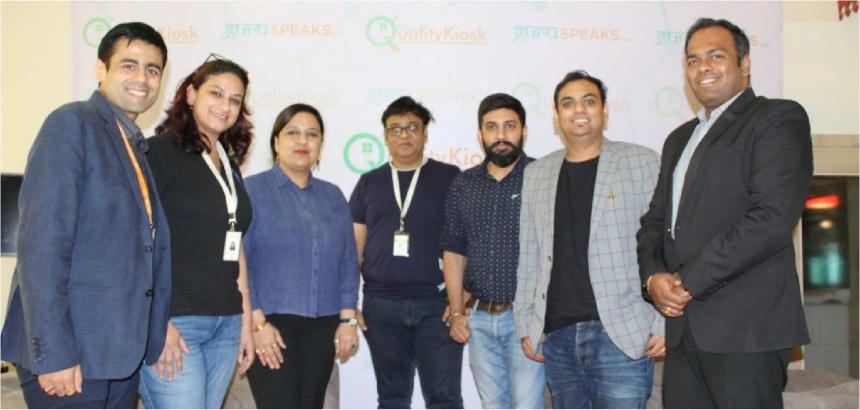 QualityKiosk Technologies Pvt. Ltd. kicked off 3rd edition of our Thought Leadership Series "guruSPEAKS" on 26th April.
Ms. Monika Chourasia, SVP & Head IT at Vodafone India Ltd. was invited as a guest speaker to our Mumbai office. Monica spoke to Siddharth Nikhra from our sales team and shared her mantra to be happy and successful in life. She also interacted with other QualityKiosk employees and touched upon her amazing life journey, with some unique experiences that helped shape her career.

It was a pleasure to have Monika in our office. On behalf of QualityKiosk team, we thank her for great words and inspirational talks.