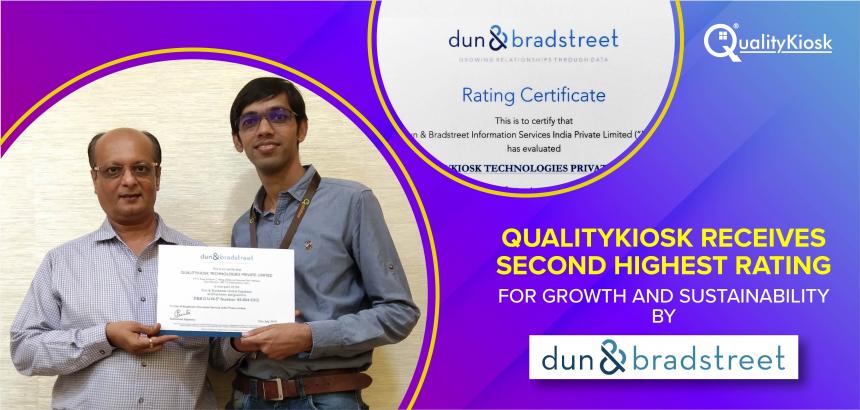 Dun & Bradstreet [D&B] is a credit rating agency that evaluates the creditworthiness of organizations by assigning them a credit score.
QualityKiosk was recently evaluated by D&B based on parameters such as Y-o-Y Revenue Growth Rate, Sustainability, Global Outreach, Innovative Solutions, as well as levels of Debt.
We received an impressive rating of 4A2 on a scale of HH4 to 5A1 [Low – High], which is the second-highest rating by D&B, and will enhance our credibility among customers and prospects. QualityKiosk is now a part of Dun & Bradstreet Global Database.
Congratulations to the entire QualityKiosk Team for this collective effort!